Item request has been placed!
×
Item request cannot be made.
×
Processing Request
Chinese Language Collection
Thanks to a joint effort between the Township Chinese-American community, the Library, and the Friends of the Library, BTL has established a collection of more than 1,400 Chinese language books, videos, music CDs, magazines and newspapers.  The books in the collection are divided into categories such as biography, fiction, and nonfiction.  Chinese Language books can be borrowed for one month (28-day loan), with no holds and two renewals. 
Health Tote Bags
Take home one of BTL's Health Tote Bags!  The Library has partnered with Atlantic Health System and Morristown Medical Center Library to provide informative kits on 23 different topics that include: Diabetes, Heart Health, Teen Mental Health/Resilience and Pain Management.  Each bag contains books, CDs, DVDs and handouts specific to the topic, chosen by experts at the Medical Center.
Mobile Hotspots
Keep your tablet, laptop and other Wi-Fi–enabled devices connected to the Internet wherever you are! You can connect up to 15 devices to 4G LTE. These hotspots are great for allowing you to work and participate in virtual learning from anywhere. Hotspots can be placed on hold through the library catalog, over the phone or in person. 
Jigsaw Puzzles and Games 
Check out one of our 57 jigsaw puzzles or 17 games.  They provide fun for family members of all ages!  To browse the collection and place reserves, click here.  All puzzles and games check out for 28 days.
New Jersey Collection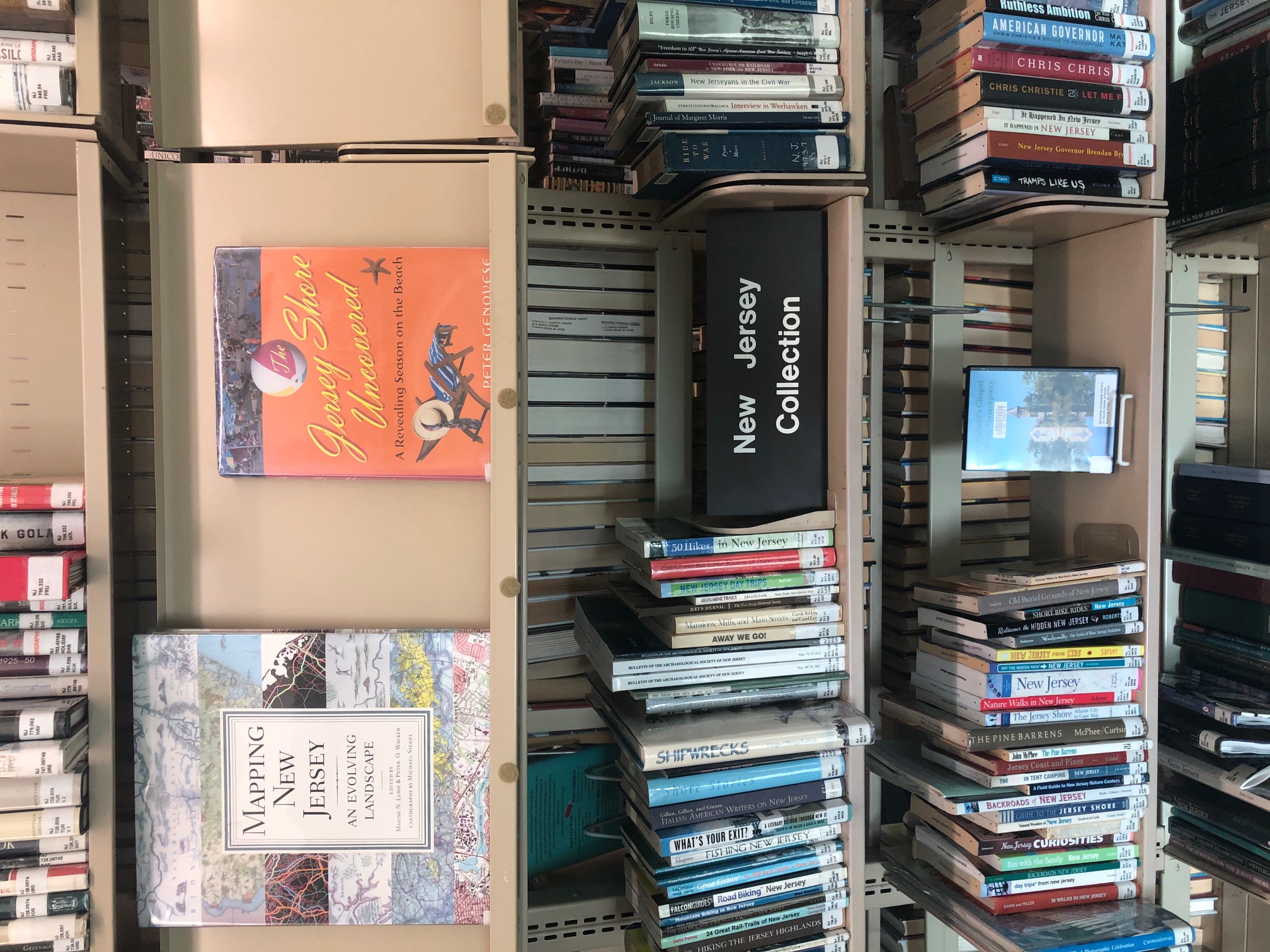 Shelved in the Quiet area upstairs in the Library, this collection includes nonfiction titles on New Jersey subjects and locations.  All volumes can be checked out.
Oversize Collection
This collection includes roughly 100 coffee-table books on a variety of topics.  Shelved in the Quiet area upstairs in the Library, the volumes can be enjoyed in the Library or checked out.
Video Games
We currently have more than 190 video games, which can be checked out for one week each.  Games are available for Nintendo Switch, 3DS and DS, Wii, WiiU, PS3, PS4, PS5 and Xbox One.  You can find them in the Teen Space. We also loan out Nintendo 3DS systems. Please see the Circulation Desk to check one out!
Local History Collection
The Bernards Township Library Local History Collection primarily includes historical materials covering Basking Ridge/Bernards Township and neighboring communities, as well as some Somerset County and New Jersey publications.  It is available to the public for in-library use only.  To learn more about the collection, visit this page.  Feel free to contact us if you have any questions or require assistance with your search.  Please consider contacting us before your visit to give us time to conduct research and locate materials ahead of time. 
Contact the Bernards Township Reference Staff:  908-204-3031, ext. 4  reference@bernardslibrary.org